Video
Floyd Cooper's introduction of Kent Brown and Kent's remarks on being named as an Angel honoree by the Eric Carle Museum of Picture Book Art. September 20, 2012.

Candace Fleming talks about writing biographies:

David Wiesner talks about his art and creative process

An interview with Floyd Cooper at 2010 Highlights Children's Writers Conference in Chautauqua, NY:

Author/illustrator Eric Rohmann discusses his craft here.
Podcasts
READ WRITE THINK features this interview with author Coe Booth.
Brain Burps About Books
Author and social media guru Katie Davis presents a weekly podcast.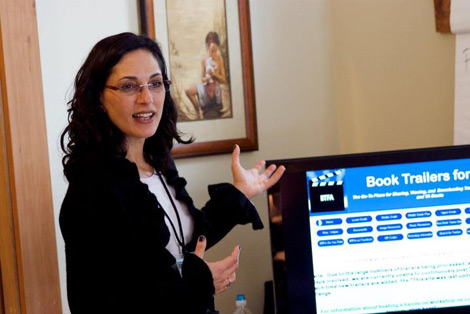 "So informative! I learned so much my brain is overflowing."
J. Monahan
Glendale, AZ