Poetry Intensive for Published Writers: Find Your Muse in the Woods 2020
March 22 - 25, 2020
Join Us To:
Find ways to grow your craft, sharpen your voice, and expand your poetic and creative boundaries. Participate in guided workshops, intended to ignite your inner muse through discussion, lecture, and generative writing exercises. Replenish and restore with this creative retreat.
What You'll Learn:
As writers of books for children and teens, we seek ways to grow our craft, sharpen our voice, and reach for magic and muse wherever we can find them. In this intensive, writers will stretch and grow to embrace many poetic forms… and even meet a muse or two!
While we are all creators of children's content, this workshop will focus on the poetic form itself, not tied to one reader or group. In seven guided workshops writers will learn from poet Gail Carson Levine. Upon acceptance into the retreat, writers will be provided with a common read.
Attend If:
You are a published author. No matter what your genre, the exercises, discussions and lectures in this course will help you expand your creative boundaries.
You could benefit from a retreat. In addition to the daily discussions and exercises, there will be ample time for you to rest, relax, and write.
You're working on a novel in verse. Maybe you're a novelist who's decided to try their next project as a novel in verse. The exercises and lectures offered in this course will help you!
You're looking for inspiration. This guided retreat will help unlock new words and spark new pathways.
Please note:
During the registration process, we'll ask you to complete the following:
List your most recent publications in the children's market.
Please share your personal connection to poetry.
Share one (or more) of your recent reads.
Agenda
Day 1
Afternoon
Arrival and check in
Workshop #1
Evening
Appetizers & dinner
After dinner: Workshop #2
Day 2
Morning
Breakfast
Tapping Into New Ideas
Workshop #3
Afternoon
Lunch
Workshop #4
Evening
Appetizers & dinner
After dinner: Social Hour with Muse Guests
Day 3
Morning
Breakfast
Workshop #5
Afternoon
Lunch
Workshop #6
Evening
Appetizers & dinner
After dinner: creative activity
Day 4
Morning
Breakfast
Workshop #7
Afternoon
Lunch & goodbyes
A Note About Highlights Workshop Agendas
Resources
5 Ways to Reclaim Your Creative Joy
Step Away From Your Manuscript & Shake Things Up With Writers' Bingo
Breaking Through Those Creative Blocks
Testimonials
"Gail is an accomplished poet and writer, but she also has the gift to teach, encourage, and inspire. She made many forms of poetry accessible to us through example, through readings and discussions of form, and through our attempts. She responded to our work constructively, brilliantly, which gave me the courage to write and to share with the group. 5 STARS!"
"I learned so much about poetic meter and how it can be used in my prose writing, as well as in writing poetry."
Faculty & Special Guests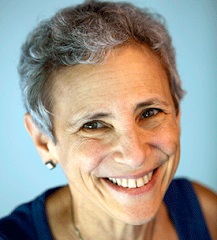 Gail Carson Levine is well-known for her children's books such as the Newbury-Honor winning Ella Enchanted and Forgive Me, I…
Learn more
All-Inclusive Event Cost: $899.00
All-inclusive registration includes workshop tuition, lodging, meals, beverages, and snacks. Free shuttle service is available from Scranton/Wilkes-Barre (AVP) International Airport. Airport pick-up at Newark Airport is also available for $75 round-trip.
We offer payment plans as low as $75/month. We'll be in touch with details after you register.
workshop information
Begins on Sunday, March 22, with dinner and ends on Wednesday, March 25, with lunch.